Please use This Form To Contact Ron (that's me!) From Classic Rock Legends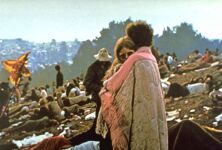 LEARN HOW YOU CAN WIN A FREE WEBSITE




Your Comments, Questions, and Suggestions matter to me.
Please use the form below if....
You like the site...or Not! Please offer your suggestions.


You have a classic rock question or notice a a typo!


Are interested in Classic Rock!


Have band photos that you own the rights to and are willing to share!


Have personal insight or stories about classic rock groups


Have an interest in writing an article for this website


Need information on building a website of your own
Or for any other feedback that you may have.
As for your privacy...
Not to worry. The only reason I need your email address is to respond to your comment or question.
I created this site because I love classic rock. I want to introduce newcomers young and old to the best of classic rock music and maybe rekindle some fond memories in folks that grew up with the music of The 60's and 70's.
Absolutely, your email address, or any personal information you give us will never be sold, shared or rented to third parties. Your security is guaranteed.
If you have a question or comment about groups or artists featured on this site, you may be able to find those answers by searching "classic Rock Legends" using Google Try it! You may just find what you need.
For Those About To Rock, We Salute You!
--ACDC--
Thanks for dropping in to Classic Rock Legends. I appreciate your support. So...I'd like to offer you a chance to WIN A FREE WEBSITE just like this one.
Start a web business, promote your band, anything you want. Minimum technical knowledge required. Everything needed to build a successful website is provided. Just add motivation! - GOOD LUCK!


Home | Classic Rock video | Discography Index | Poster Shop | Rare Rock Interviews | MP3 Clips | Rating Criteria | Classic Rock Links | Classic Rock Trivia | Classic Rock Blog | Site Map

Classic-Rock-Legends-Start-Here.com
Copyright © 2004 All Rights Reserved