Classic Rock Music Posters
Are you looking for classic rock music
posters, fine art prints, and rock
memorabilia? Start here for Posters of these classic rock legends
ACDC -
Aerosmith -
Beatles -
Bob Dylan -
Bruce Springsteen -
The Doors -
Eric Clapton -
Jimi Hendrix -
Led Zeppelin -
Pink Floyd -
The Rolling Stones -
U2
I love this stuff!
And so will YOU
Although... I don't own much of it yet. Just a couple of ACDC posters that hang here in the computer room. But...I intend to build up my collection one step at a time as I can afford to do so.
The great thing about this poster page is that if you just want to view classic rock music posters, photos, art, clothing, and collectables, just browse through the links on this page and you'll get your fill of all the classic rock music memorabilia you desire.
I have searched the net for a variety of products and for the best prices out there. The range of products and prices is awesome. There is really SOMETHING for eveyone's price range.
---
Classic Rock Posters and Prints
Introducing...the basic bedroom wall poster from "Allposters" starting at about $7.00. They stock all your classic rock favorites Jim Morrison and The Doors, David Gilmore and Pink Floyd, Bono and U2, Jimi Hendrix and on and on!
AllPosters is dedicated to bringing Classic Rock Legends visitors the best selection of posters and art prints in the world.
In stock are hundreds of thousands of posters and art prints, combine this with finishing services along with a 100% satisfaction guarantee, and you can't go wrong finding a selection that is perfect for home, apartment, or dorm.
So....Just select a recording artist from the list or search using the Allpposters tool above to find that one "work of art" that will brighten an empty dorm room wall.
ACDC -
Aerosmith -
Beatles -
Bob Dylan -
Bruce Springsteen -
The Doors -
Eric Clapton -
Jimi Hendrix -
Led Zeppelin -
Pink Floyd -
The Rolling Stones -
U2
---
---
Classic Rock Collectables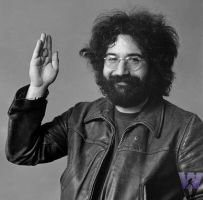 Wolfgang's Vault
is the world's most exceptional collection of poster art, vintage t-shirts, concert photos, concert tickets, and other rock music memorabilia.
The Vault's holdings feature the complete archives of legendary rock impresario Bill Graham, whose headliners included Paul McCartney, Lynyrd Skynyrd, The Cure, The Clash, Iron Maiden, Journey, Queen, KISS, and Motley Crue.
Here, you'll find rock posters, concert photos, remarkably preserved vintage t-shirts and more from over 17,000 concerts worldwide.
If you collect backstage passes from vintage concerts, well yeah...they got that too!
After four years of painstaking work, we are proud to announce the time has come for the great unveiling -- the Concert Video section of Wolfgang's Vault! See videos of some of the greatest bands to ever grace a stage. FREE ACCESS TO OVER 300 LIVE CONCERT RECORDINGS
You'll find Beatles photos
and fine art prints
captured by professional rock photographers Jim Marshall, Baron Wolman and Michael Zagaris.

To all this... add T-shirts
, the common variety, at about $17.99 and a Grateful Dead original vintage concert T
signed by 27 performers selling for over $2,000

More collectables! - vintage concert tickets
check out Bill's closet for mugs, pins, collectable backstage passes
and stickers...did I forget anything?


---
Home | Classic Rock video | Discography Index | Rare Rock Interviews | MP3 Clips | Rating Criteria | Classic Rock Links | Contact Me | Classic Rock Trivia | Classic Rock Blog | Site Map

Classic-Rock-Legends-Start-Here.com
Copyright © 2012 All Rights Reserved